Hinds Community College held their annual Eagle Beauty Revue pageant this past Thursday, November 19, at Cain-Cochran Hall on the Raymond campus.
A total of 46 contestants from the Hinds Community College Jackson Campus -Academic/Technical Center, Jackson Campus-Nursing/Allied Health Center, Raymond, Rankin and Vicksburg campuses participated in the beauty pageant. The winners - top Beauties and Most Beautiful - will be featured in the 2015 Eagle yearbook.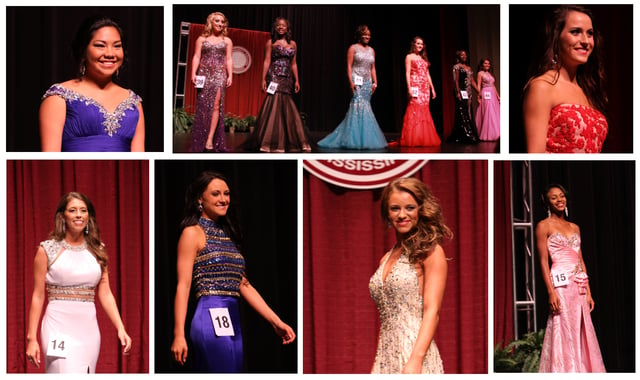 Mary Jones, winner of the 2015 Eagle Beauty Revue, was named Most Beautiful. Top Beauties include: Meagan Barnhart, Alisha Hickinbottom, Brennon McDowell and Shelby Simmons.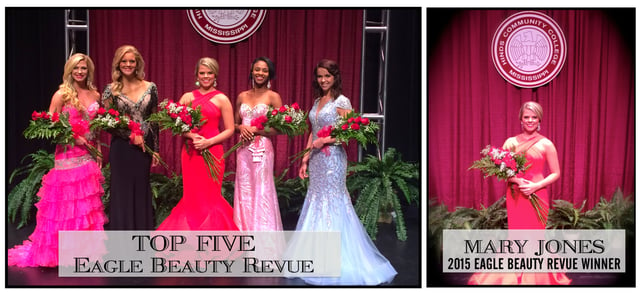 Mary Jones -

a Hinds CC Raymond Campus freshman -

is the daughter of Ginny and Billy Jones and graduated from Benton Academy this past May. She plans to become a

pediatric oncology nurse practitioner

.
Meagan Barnhart, from Florence, is a sophomore on the Raymond Campus who is majoring in

sonography

. She is also a member of the

Hinds Hi-Steppers

precision dance team. She is a graduate of Florence High School. Her parents are Mark and Liz Barnhart.
Alisha Hickinbottom is a freshman on the Raymond Campus who is pursuing

sports medicine.

She is the daughter of Tanice Upshaw and Ray Charles Hickinbottom and graduated from Lafayette High School in Oxford.
Brennon McDowell attends the

Rankin Campus

and plans to major in engineering. She is an honor graduate of Brandon High School. Her parents are Kimber and Jonathan McDowell.
Shelby Simmons of Raymond is the daughter of Lynn and Charles Simmons. She is a sophomore on the Raymond Campus and has been an

Hinds CC Eagle cheerleader

for two years. She is a graduate of Wayne County High School and

plans to pursue a career in law.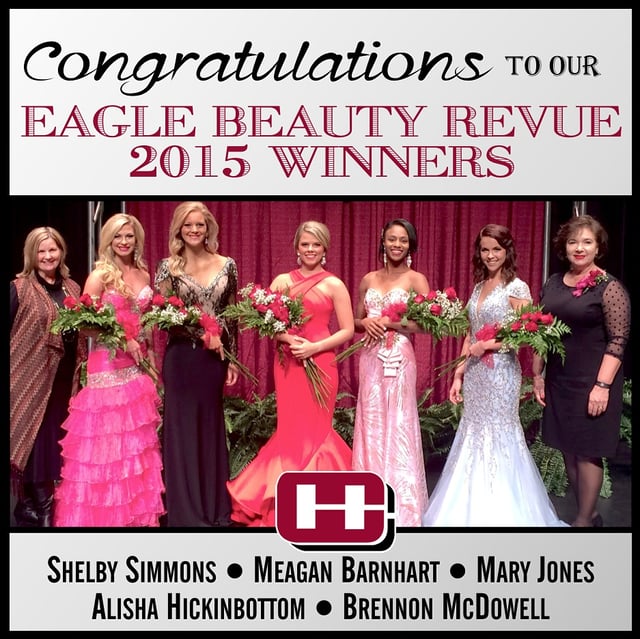 April Garon, the Hinds Community College Multi-Media Specialist for the Public Relations Department on the Raymond campus, coordinated the event and took all the photos. Click HERE to view them on Facebook. The pageant is sponsored by the Eagle yearbook on the Raymond Campus.